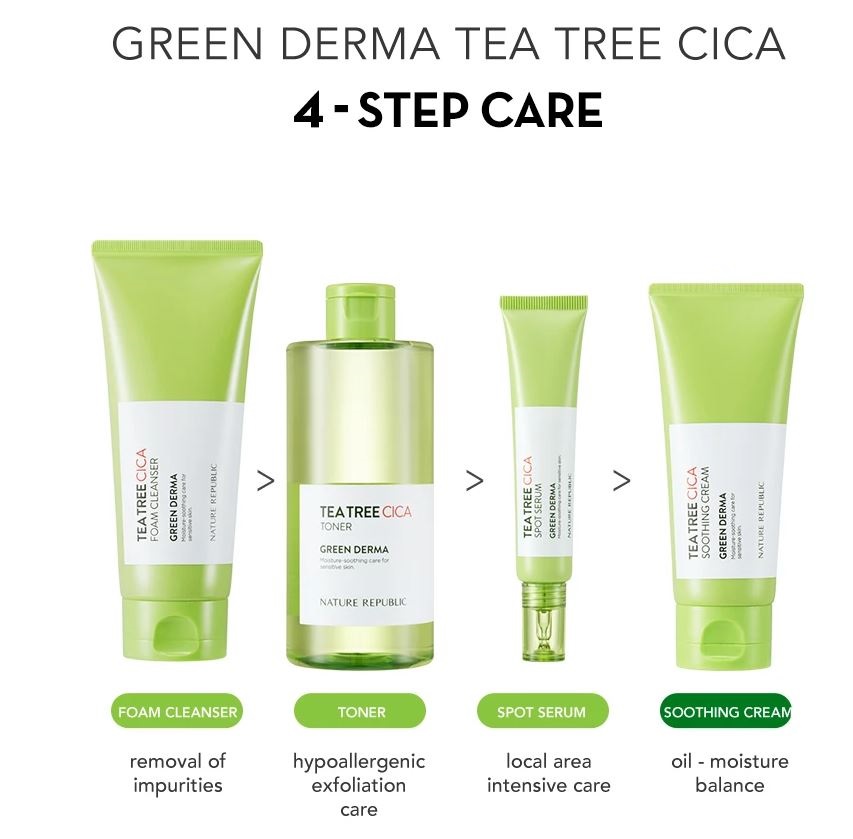 When washing your face, apply a suitable amount of foam and rub your entire face as if you have
massaged it thoroughly. Then , soak it with lukewarm water.
Add cica ingredients to tea tree leaves and tea tree oil's effective ingredient, 4-terpineol,
to help calm your skin and keep your skin clean and healthy.