The hypo-allergenic Double Tone-Up UV Protector helps promote a natural skin tone while protecting skin against UV rays.
The powerful broad-spectrum SPF50+ PA++++ contains Zinc Oxide and Titanium Dioxide, to defend against daily free-radical damage such as UVA and UVA.
Featuring the patent anti-pollution ingredient Pollustop®, it forms a barrier to protect from the affection of fine dust.
The pink-beige formula helps brighten your skin while improving the appearance of wrinkles and fine lines.
Contains an antioxidative ingredient Tocopherol (Vitamin E) to protect and preserve aging skin.
Skin irritation test completed.
Free from Paraben, Mineral Oil, Artificial Fragrance and Coloring, and Steroid.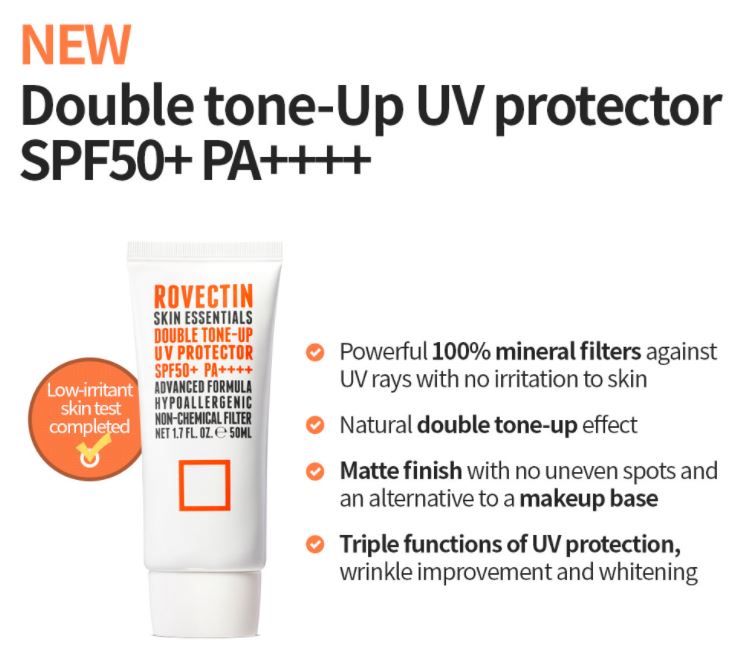 Dispense a moderate amount and apply on areas such as the face, arms, hands, and legs that are easily exposed to UV rays.