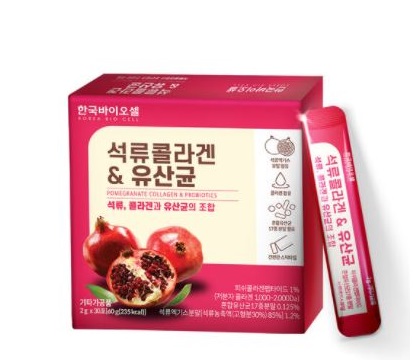 Cautions

- Handle with caution as packaging edges are sharp.
- Consume immediately after opening.
- Check the ingredient list for potential allergens.
- Store in a cool dry place away from direct sunlight.


Exchanges/returns are not accepted for the reasons above.
With extracts of natural ingredients found in pomegranate. Pomegranate collagen is used to reduce wrinkles on the face due to environmental effects. Slows down the aging process and helps to regenerate the skin in the best way. Add in collagen to help skin firm, stretch, increase skin elasticity. Helps the skin to quickly recover from damage caused by acne, scarring, inflammation. Very high antioxidant content. Bring changes to the female body. Especially, probiotics are very beneficial for the intestinal tract, good for the digestive system, and keep the intestines healthy.
1 pack of drink per day before meals or before bedtime.